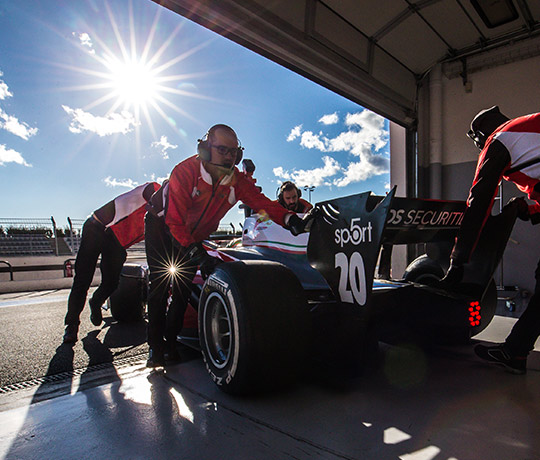 "I'm really excited about going racing with Charouz"
---
Louis Delétraz
Charouz Racing System is one of the newest teams to join the FIA Formula 2 Championship grid.
But we bring a wealth of experience and race-winning success to our 2018 racing programme.
Competing in some of the world's toughest single-seater categories for the last 12 seasons, we arrive in F2 after dominating both the Drivers' and Teams' Championships in the 2017 Formula V8 3.5 series.
With a proud association to the Ferrari Driver Academy (FDA) in 2018, our established and experienced team of engineers and technicians will be aiming to guide our drivers Louis Delétraz and Antonio Fuoco to race-winning success in F2 this season.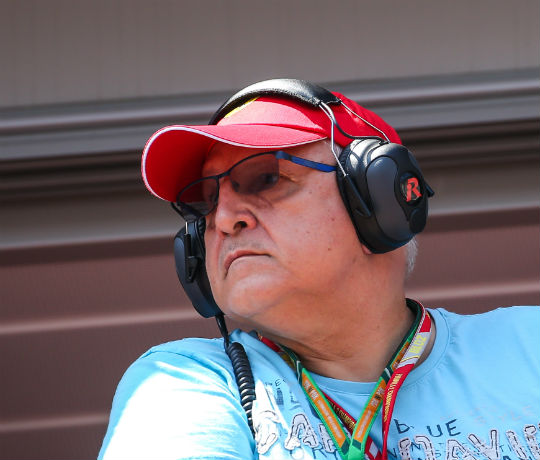 Antonin Charouz
Team owner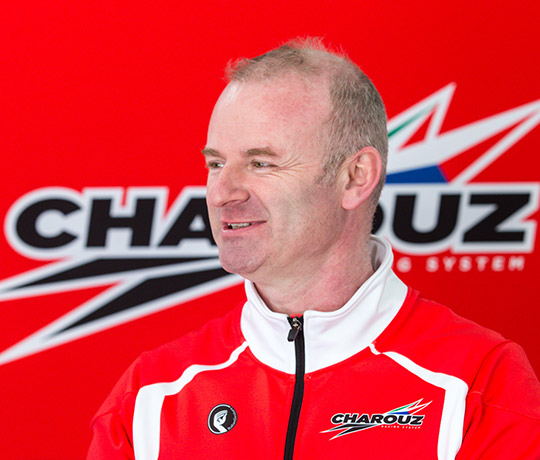 Bob Vavrik
Team Director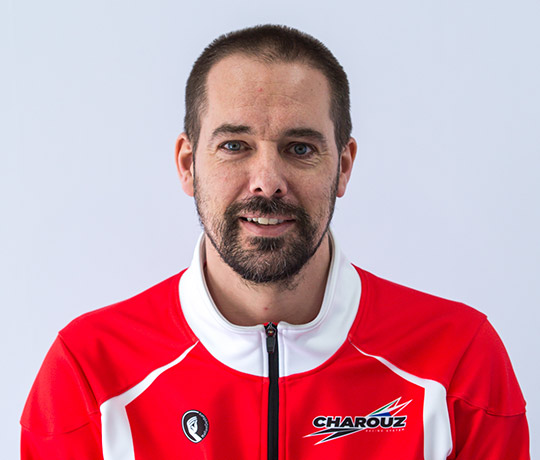 Michiel Gommers
Technical Director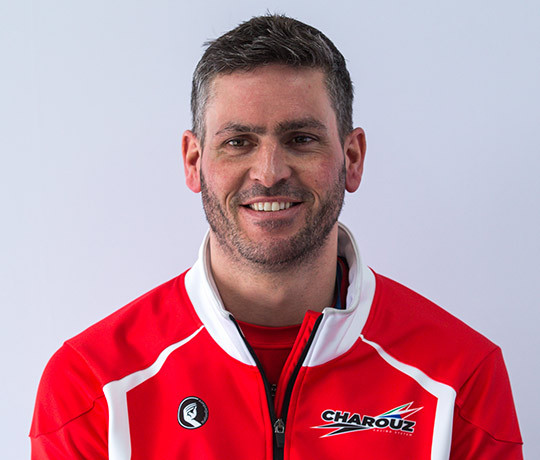 Roel Van de Voorde
Chief Engineer
20
---
The Swiss racer is mentored by Haas F1 Team driver – and compatriot – Romain Grosjean.

Louis
Delétraz
With a promising rookie F2 season behind him, Louis returns to the category in 2018 with Charouz Racing System.
The 21-year-old is a highly-decorated driver. He was runner-up and 'Rookie of the Year' in the 2016 Formula V8 3.5 series, and was crowned the Formula Renault 2.0 NEC champion and the Formula Renault 2.0 Eurocup vice champion in 2015.
21
---
The Italian has been part of the Ferrari Driver Academy since 2012 and a Scuderia Ferrari development driver since 2015.

Antonio
Fuoco
A driver that has been winning races since the age of seven, Antonio took his maiden F2 victory at the 2017 Italian Grand Prix.
The 22-year-old accumulated a wealth of racing experience before arriving in the F2 category last season. He won the Formula Renault 2.0 Alps title in 2013 before graduating to the F3 European Championship and finishing third in the 2016 GP3 series.
The history of Charouz
Established by Antonin Charouz in 1985, Charouz Racing System has a long history of competing at the highest level in motorsport, particularly in single-seater racing categories.
After recording success in the FIA International F3000 Championship, Auto GP and the A1GP World Cup of Motorsport, we used our expertise and knowledge to become a championship-winning team in the Formula V8 3.5 series with the prestigious Lotus name.
Our graduation to the FIA Formula 2 Championship comes after we dominated the 2017 Formula V8 3.5 category, winning the Drivers' title with Pietro Fittipaldi and the Teams' Championship with ten race victories.
Teams' Championships:
2017 Formula V8 3.5
2012 FIA GT3 European Championship
2006 F3000 International Masters
Drivers' Championships:
2017 Formula V8 3.5
2012 FIA GT3 European Championship
2009 Le Mans Series LMP1
2006 F3000 International Masters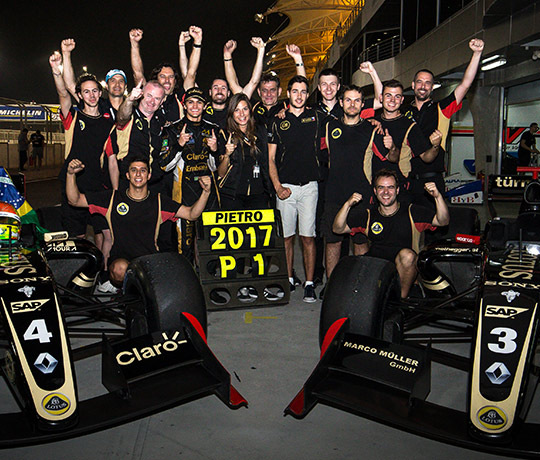 "We want to build on our 2017 success in F2"
---
Antonin Charouz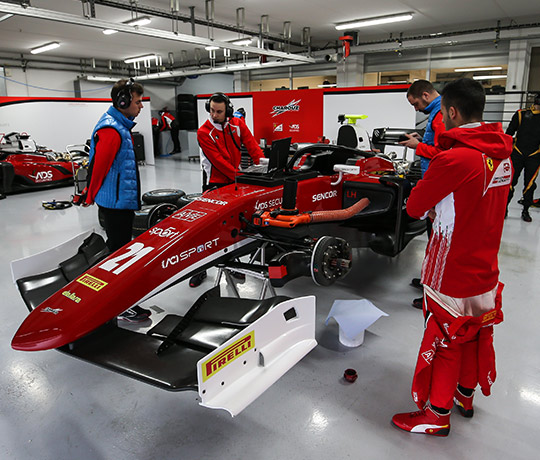 "We've tried to build everything together from the first day"
---
Antonio Fuoco
Charouz Racing System operates from a modern engineering centre that is located in Zebrak, close to Prague in the Czech Republic.
Our motorsport preparation department is housed in a newly-refurbished 2,500 square metre facility. This is where our F2 and F4 race teams are based, as well as our Formula V8 3.5 test team.
As well as fully-equipped workshops and offices, our race teams also benefit from having modern production and engineering facilities on-site, as well as a fully-equipped race engine dyno and a damper dyno – crucial for unlocking race-winning performance.
We have also invested in a state-of-the-art simulator that allows our drivers to 'virtually' put their race car through its paces on laser-scanned race circuits.
Fac

ilities/capabilities

2,500 sq/m motorsport preparation facility
Fully-equipped 7-bay workshop
Modern on-site engineering and production facilities
On-site engine dyno
On-site damper dyno
State-of-the-art race simulator on-site
4 x full-time F2 race engineers
3 x full-time F4 race engineers
2 x full-time Formula 3.5 race engineers