We are proud to have some fantastic partners supporting our 2018 FIA Formula 2 Championship programme. Thank you to: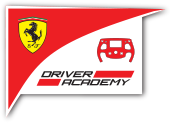 Ferrari Driver Academy
The aim of the Scuderia Ferrari Formula One team's FDA young driver development programme is to give its carefully-selected drivers the necessary support and resources to assist their personal development. This helps them to develop their driving technique, physical fitness, become familiar with the business of motorsport and to understand how to effectively engage with the media.

ADS Securities
With headquarters in Abu Dhabi, London and Hong Kong, ADS Securities offers private and institutional investors advantageous currency exchange rates, as well as bullion and commodities solutions. ADS Securities, an FDA partner, is the largest brokerage company in the Middle East and is one of the fastest-growing currency exchange and investment companies in the world.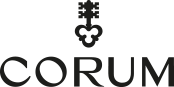 Corum
Founded in 1955, the premium-quality Swiss watchmaker's guiding principles focus on creativity and boldness. Acknowledged both for the aesthetic appeal of its models and for its technical excellence, Corum is proud to contribute to perpetuating the time-honoured values and expertise of fine watchmaking through its Admiral, Bubble, Golden Bridge and Heritage collections.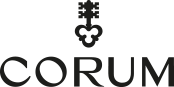 Sencor
The consumer electronics company designs and manufactures TV, audio, video, mobiles, and tablet products, as well as products to meet household, kitchen, health and beauty and office requirements. Founded in Japan during the late 1960s, SENCOR is a brand that links the Japanese tradition of state-of-the-art technology to the modern trends of a comfortable lifestyle.


AVE
A leading company in the Czech Republic's waste management services market since 1993. It is a specialist provider of municipal services, services for industrial enterprises, remediation of old environmental damage and facility management.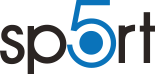 Sport5
A cable and satellite TV broadcaster that provides unique motorsport programming – in addition to other sports – in the Czech Republic and Slovakia. As a broadcaster that first went on air in 2008, Sport 5 provides coverage of top motorsport championships including Formula 1, Formula 2, Indy Car, WRC and DTM.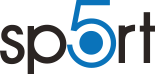 Aquasys
This Czech-based construction company specialises in the implementation of water, ecological, transport and utility networks. Using the latest machinery, all projects are completed by a team of experts that have vast experience in engineering geology, geotechnics, hydraulics and building structures.


Liqui Moly
A globally-renowned manufacturer of premium-quality lubricants, motor oils, additives, vehicle care products, chemical repair tools, service products, glues and sealants. The distinctive brand, based in Germany, is a global trademark for top-quality products that fill customers with enthusiasm.

ALLINSPORTS
Based in Italy and an FDA technical partner since 2009, AIS is a specialist producer of high-tech simulators that are used in top-level motorsport. The company uses its expertise in design, software development, electronics, track development, vehicle dynamics and race engineering to ensure its simulators are the best on the market.

ACI Sport
The Automobile Club d'Italia (ACI) is the governing body of Italian motorsport and is responsible for setting sporting and technical regulations, as well as organising and promoting motorsport events in Italy. ACI Sport also supports up-and-coming Italian drivers as their careers develop.

Carrozzeria Zanasi
A company with more than 50 years' experience in the restoration of classic Ferrari cars. Thanks to its close collaboration with the Ferrari Classiche Department, Carrozzeria Zanasi can prepare cars to the standard that is required to obtain a Ferrari Certificate of Authenticity. The company is an official FDA partner.

Modena Cars
For more than a decade, Modena Cars has been the Official Dealer for Geneva and the Lake Geneva Region in Switzerland for two of the most prestigious Italian car brands: Ferrari & Maserati. The company offers new, pre-owned and certified vehicles, all complemented by an exemplary level of customer service.

Sparco
Founded in 1977, Sparco is a brand that is synonymous with safety and style in motorsport. The Italian company is a designer, manufacturer and supplier of top-quality clothing, equipment and parts to drivers and teams competing at all levels.

GP Extreme
GP Extreme gives motorsport enthusiasts the chance to make the dream of driving a genuine race car an exciting reality. The Dubai-based company gives its clients a once-in-a-lifetime opportunity to experience the ultimate driving experience in a classic Formula One car on an authentic race track.


darTZeel
darTZeel electronics produce world-class, high-end audio amplifier products that are capable of reproducing music in a convincing and natural way. darTZeel products are designed and manufactured in Switzerland and recreate the entire palette of tone colours with an authentic and crisp dynamic range.


Cool aviation
A private aviation company that is based in Switzerland and charters private jets to its clients to deliver their pan-European and North African travel requirements in style and with absolute flexibility. At the heart of Cool Aviation's modern fleet are the Swiss-built Pilatus PC-12 and Pilatus PC-24 aircraft.


Worldwide energy
A rapidly-growing independent commodity trading company operating across the complete spectrum of oil products. Based in Dubai, the company was formed with the objective of developing a comprehensive and highly-competitive network of distribution towards the African continent.


K2L
A Czech-based company that has been a supplier of fasteners and other components to the connecting material market since 1996. Product quality is at the heart of K2L's approach and the firm only deals with audited suppliers from the European Union.

Italian gestures
An Italian-based sports clothing brand that is an FDA partner. The supplies Charouz Racing System's team wear and is always developing its proposition to set the standard for quality, stylistic trends and service in the sports wear sector.

FÖRCH
A 50-year-old German company that is a leading supplier of workshop, installation and fastening products to trade and industrial customers. Its 100,000-strong product range includes consumables, tools, workshop chemicals, workshop requirements, diamond equipment, construction chemicals, fasteners, pipe insulation and roof ventilation.

Motorsport Monday is an online motorsport e-magazine that gives its readers the latest reports, news and reaction from various categories of racing and rallying – first thing on a Monday morning. Thanks to world-class publishing software, the magazine is easily accessible on desktops, laptops, tablets and smart-phones.
Snap-on is the world's most widely-recognised tool brand. Established almost a century ago, the company provides professional engineers and technicians with a full suite of tools and equipment that guarantee quality and enhance productivity when performing critical operations in the workshop.