F2 Feature Race review: Spielberg, Austria 2018
---
30 June 2018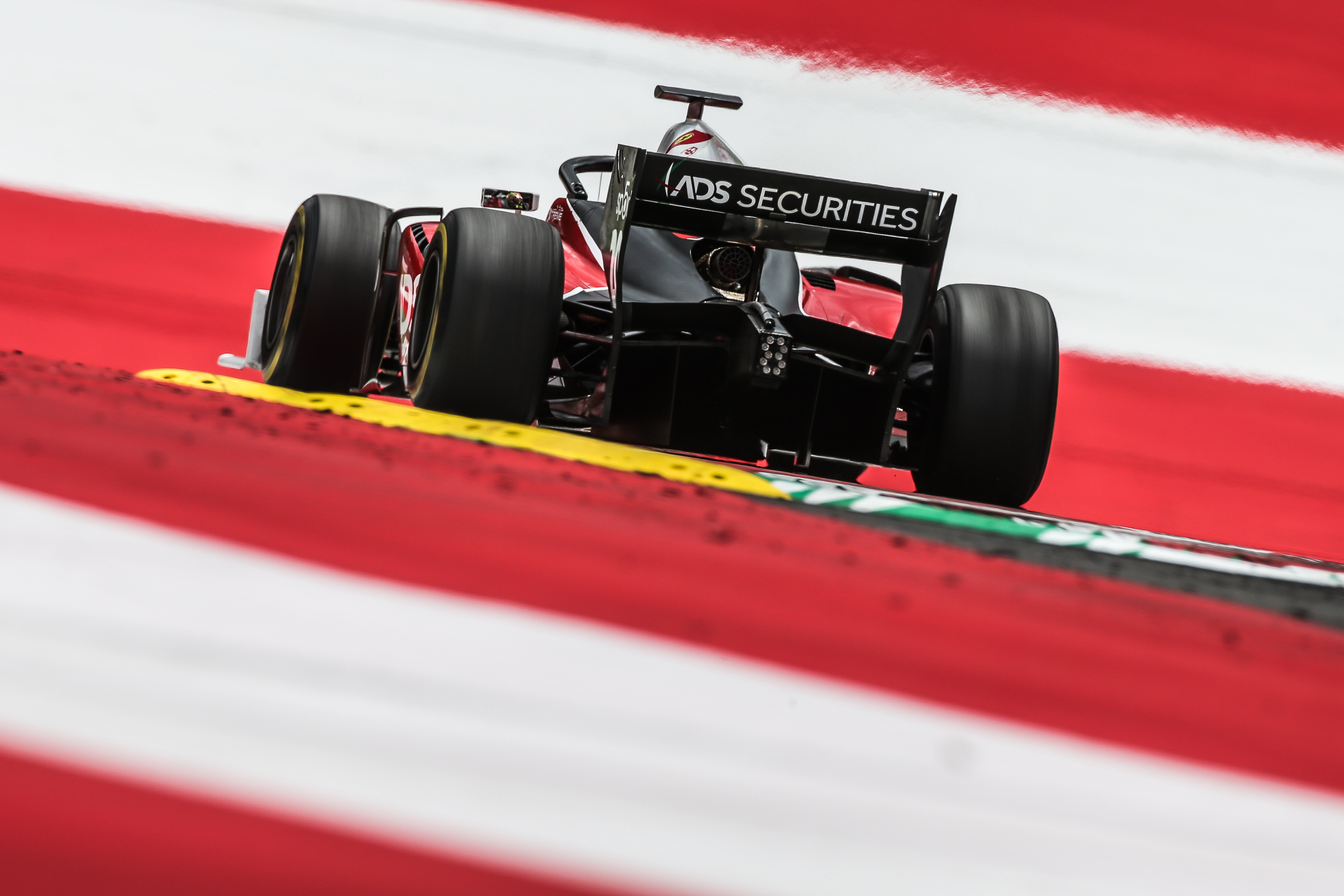 "Everyone in the team did a great job. We were just a bit unlucky. This is racing."
---
Louis Delétraz
Charouz Racing System driver Antonio Fuoco delivered one of the drives of the FIA Formula 2 Championship season so far as he fought his way from P17 to P3 in the Feature Race at Austria's Spielberg circuit today.
Team-mate Louis Delétraz also put on an impressive performance during the 40-lap battle and was well placed to fight for the podium places as the race entered its final phase. However, an engine problem cruelly forced him to retire his ADS Securities-supported car with eight laps remaining.
Ferrari Academy Driver Antonio didn't find the pace he wanted on the 4.32km track during Friday's qualifying session and could only place his car P13 on the grid for today's race. Starting on super soft tyres, his bid to move up the order was dealt a blow when he suffered early contact.
That forced him to visit the pits on lap 4 for a new front wing assembly and he was back in the pits two laps later (when the mandatory pit stop window had opened) for new soft compound rubber.
That put Antonio down in P17 and a point-scoring finish looked unlikely. However, the 22-year-old had other ideas. A succession of fastest laps enabled him to move into P15 just after mid-distance and he was up to P12 with eight laps remaining.
Having managed his tyres superbly during his fightback, Antonio was able to take some breathtaking pace into the final laps of the race and he quickly caught and passed a number of cars ahead of him.
Holding P5 with three laps remaining, the Italian dived past Sette Camara at Turn One to secure P4, before bravely driving around the outside of Merhi on the final lap to complete his comeback and claim P3 – his third podium of the season and the team's fifth after other successes in Azerbaijan, Monaco and France.
A solid qualifying performance placed Louis P7 on the grid for the Feature Race. He also made rapid progress as he leapt up to P5 before a safety car period presented an opportune moment to dart into the pits for new soft rubber.
With some of his rivals on the alternate pit strategy staying out, Louis rejoined in P7 and more than held his own during a fierce three-way battle for P6.
Being forced wide as he tried to pass Aitken, Louis dropped to P8 but with three drivers ahead still to stop for rubber and his own tyre management set to pay dividends, the 21-year-old was in a strong position entering the final stages of the race.
Sadly, an engine issue brought Louis' podium hopes to an abrupt end on lap 32 and he retired in the pit lane.
Antonio will start from P6 on the grid for Sunday's Sprint Race, while Louis will hope to fight his way forward from P16.
Team owner Antonin Charouz said: "Today's race showed the highs and lows you can experience in motorsport. Our strategy was working perfectly and I'm pretty sure we would have had two cars on the podium had it not been for Louis' engine problem. It's a real shame. Both drivers managed their races superbly and Antonio's drive to P3 was fantastic."
Team principal Bob Vavrik said: "It was a chaotic race from start to finish. The two safety cars played to our strategy and saving our tyres meant both drivers were well positioned to push through the field as the race entered its final phase. I'm pretty satisfied with our performance but I can't enjoy the team result completely because one side of our garage had a disappointing end to its race."
Antonio Fuoco said: "I was unlucky to have to stop for a new front wing but I was also a bit lucky that I didn't have to fight for position when I rejoined the track during my first stint. That allowed me to look after my tyres and with ten laps to go, I really closed the gap to the guys in front. At one point I was worried I'd pushed too much and killed my tyres, but it wasn't like this. I'm very, very happy – today's result feels like a win. I never give up."
Louis Delétraz said: "It's disappointing to retire with an engine issue because I had saved my tyres for the last few laps and they were in mega condition. I think I could have had an easy P2 or maybe more at the finish. The engine temperature was showing quite high from lap 8 so I had to deliberately drop back from the cars around me to get some air. But I was still matching their pace even with this disadvantage. Everyone in the team did a great job; we were just a bit unlucky. This is racing. I'll push from the back of the grid tomorrow and see what's possible."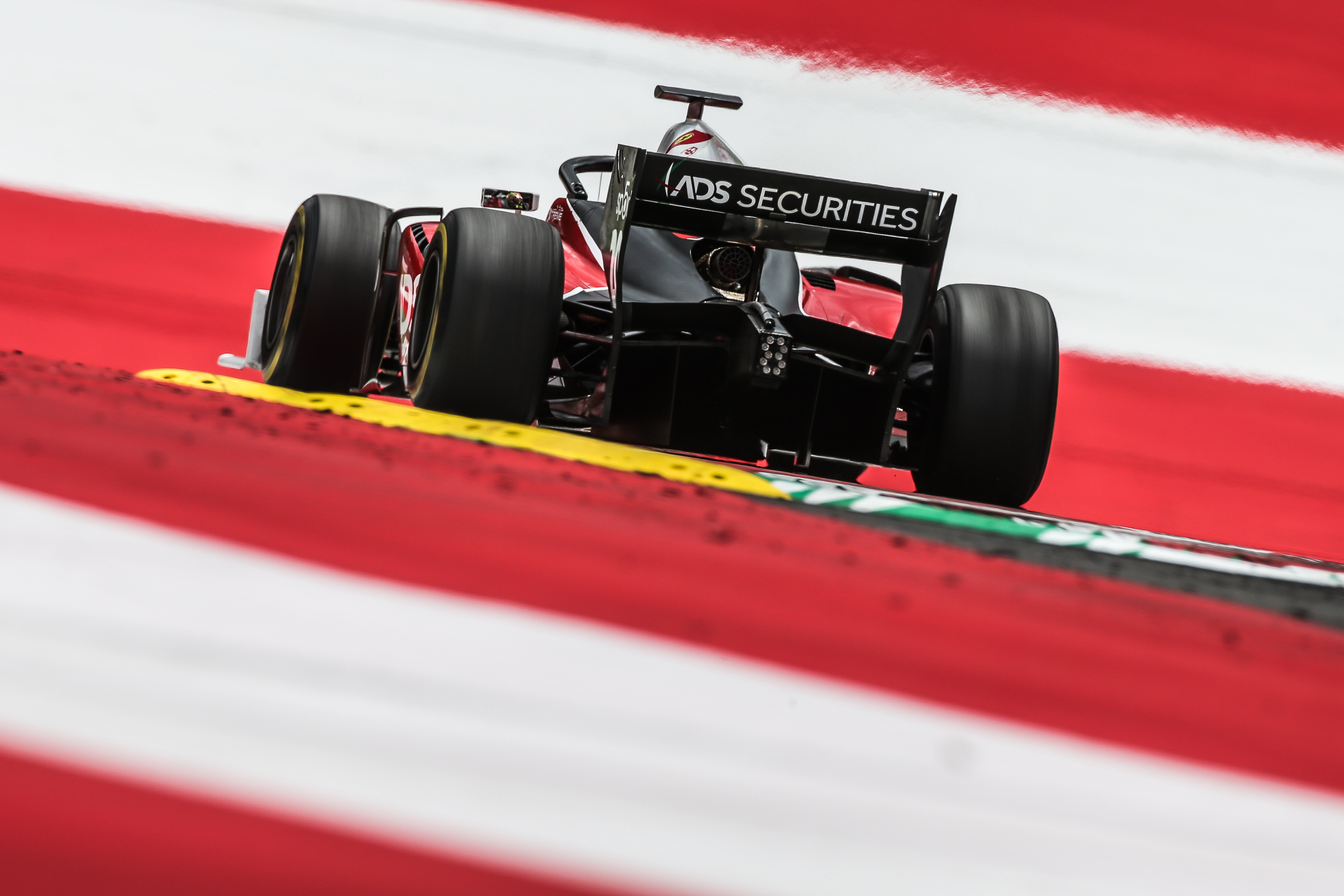 "Everyone in the team did a great job. We were just a bit unlucky. This is racing."
---
Louis Delétraz