F2 Feature Race review: Monaco 2018
---
25 May 2018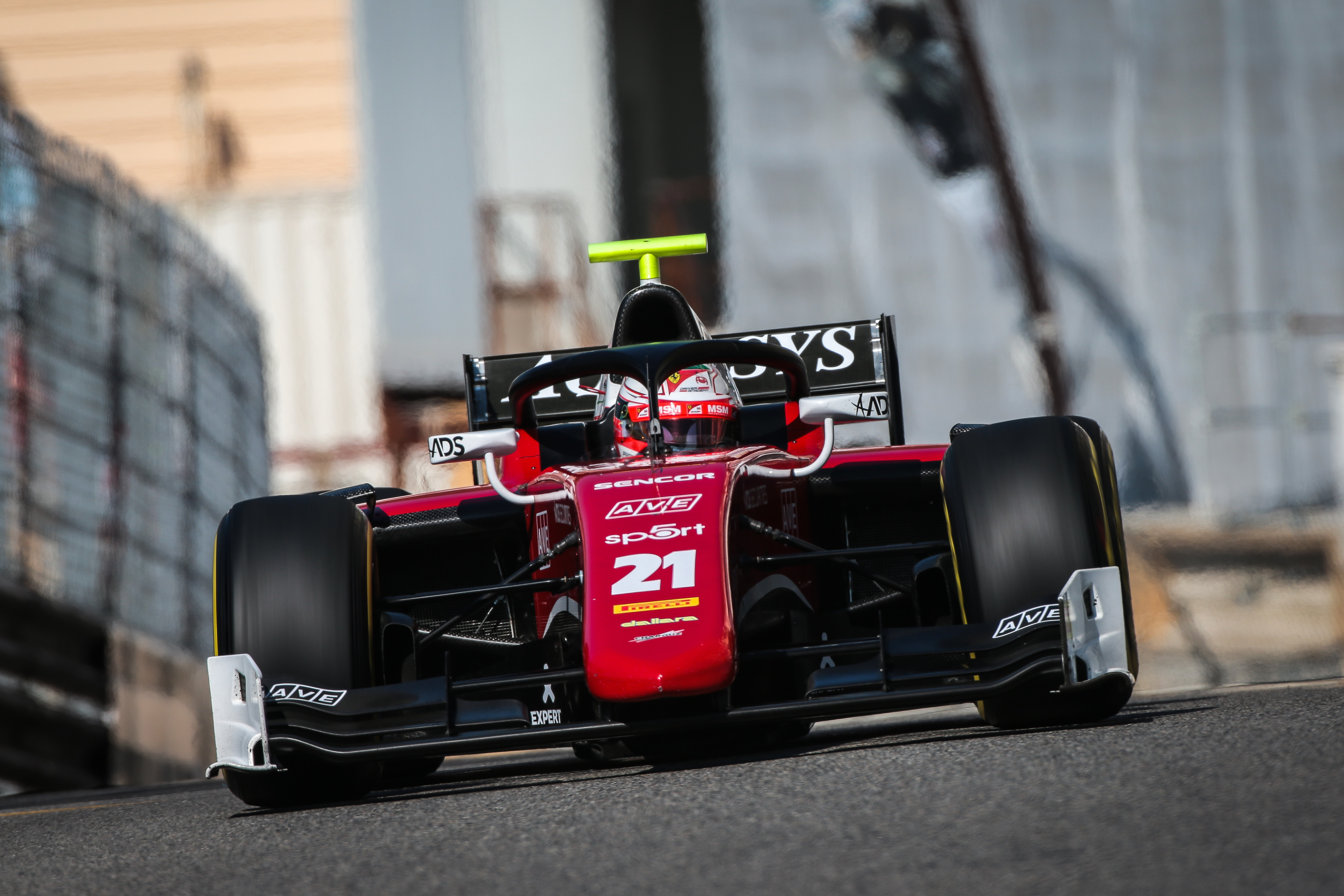 "We're always looking to score as many points as possible and when everything clicks into place as it should and you can show your true performance, it's a nice feeling."
---
Team owner Antonin Charouz
Charouz Racing System drivers Louis Delétraz and Antonio Fuoco fought their way to impressive point-scoring finishes during the FIA Formula Two Championship Feature Race in Monaco today.
ADS Securities-supported Louis worked hard to turn his P14 starting position into a P4 finish at the end of the 42-lap race, while Antonio, a member of the Ferrari Driver Academy, recovered from an early penalty to finish P8. The result means the Italian will start from pole on tomorrow's reversed Sprint Race grid.
Louis drove a near-perfect race on the tight and twisty 3.33km Monaco street circuit. Starting from P14, the Swiss driver immediately vaulted to P10 on the opening lap and was riding high in P8 when his race strategy dictated he had to dive into the pits on lap 9 and switch from supersoft Pirelli rubber to the soft compound that all drivers must use.
With the leading drivers on the alternate strategy going longer into the race, Louis had to wait patiently. But he was confident his strategy would be good for an undercut and, as the race order fell back into place after all the pit stops were complete, Louis was safe in P4 as the chequered flag fell.
The reward was 12 championship points – the 21-year-old's first of the season – and P5 on the grid for tomorrow's Sprint Race.
With a P4 starting slot on the grid for today's Feature Race, Antonio was in a strong position to fight for the podium. However, he was penalised for making contact with a rival's car as the field left the start line and headed into Turn One.
That meant the 21-year-old was served with a pit lane drive through penalty and he dropped to P13. But Monaco is a track Antonio likes and he used his pace to stay in contention for a place inside the point-scoring top ten.
A mandatory switch to super-soft tyres on lap 28 strengthened his position and he completed his fightback by securing four points for a P8 finish.
Team owner, Antonin Charouz said: "It's been a fantastic day for the whole team. The season didn't start as we would have liked so to get both cars in the points at a track like Monaco makes us very happy. We're always looking to score as many points as possible and when everything clicks into place as it should and you can show your true performance, it's a nice feeling."
Team principal, Bob Vavrik said: "I think the strategy worked well today because our pit stops came at the right time for both drivers. It was a typical Monaco race – constant chaos – and everything was changing all the time. But I'm really pleased with how the team managed the race and the decisions we made. The pace of both cars was also strong so we're happy that everything worked together and we got some points in such a special place."
Louis Delétraz said: "I had 42 laps with a really good pace today – the team did a great job! I think we also adopted a great strategy that worked well. It's a fantastic feeling to finish P4 and secure 12 points in a place like Monaco because it's a tough and very intense race. Now we're in a good grid position to start race 2 so I'm hoping we can add some more points tomorrow."
Antonio Fuoco said: "I think the contact at the start was 100% my fault and I'm sorry for that. I didn't see the other car so the drive through penalty was fair. After that, I pushed very hard and did the maximum I could. I think we had a perfect strategy to undercut the guys in front and the race also showed we have good pace. I know I will start in a good place and have a good chance tomorrow. I'm looking forward to the race."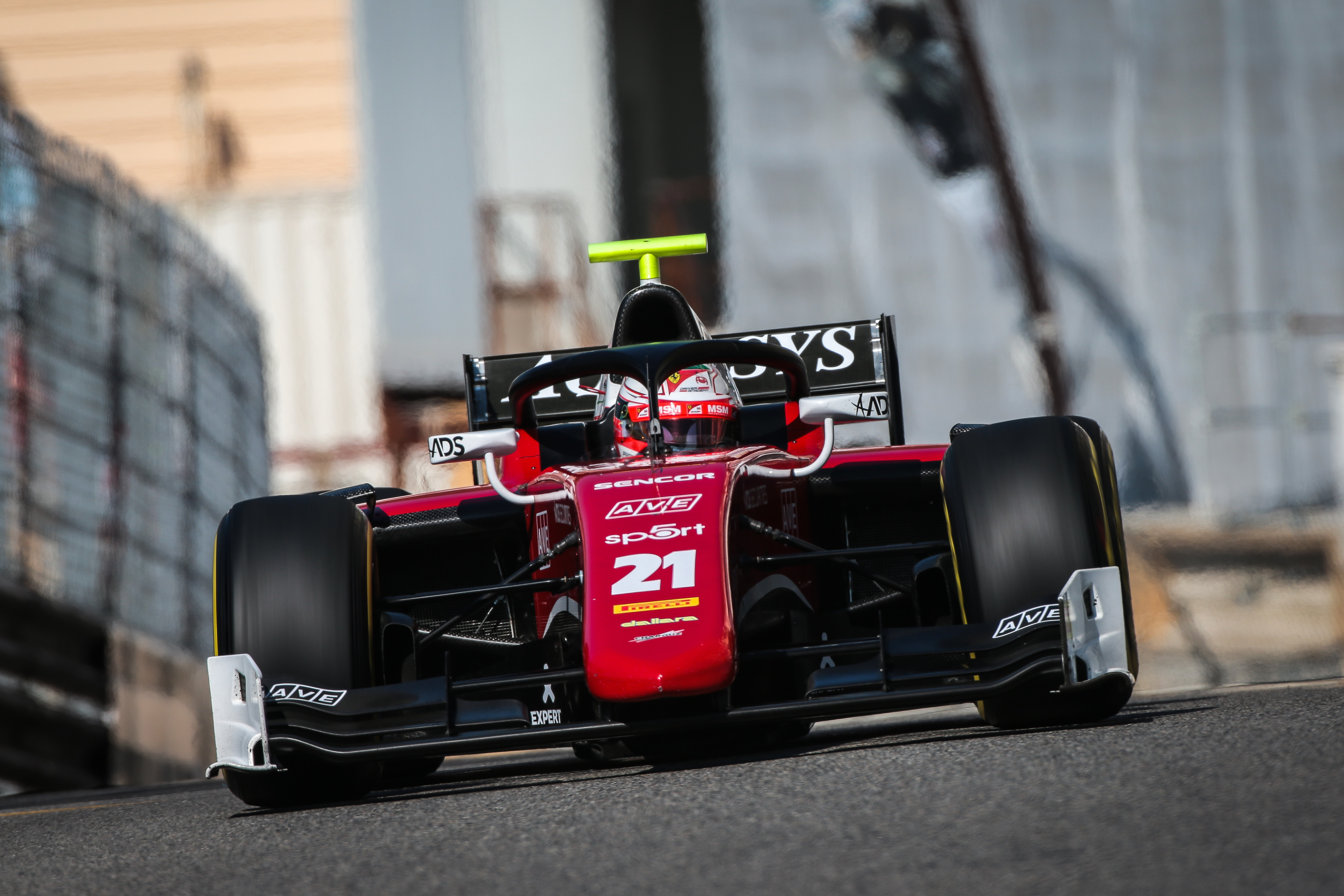 "We're always looking to score as many points as possible and when everything clicks into place as it should and you can show your true performance, it's a nice feeling."
---
Team owner Antonin Charouz