F2 Feature Race review: Baku 2018
---
28 April 2018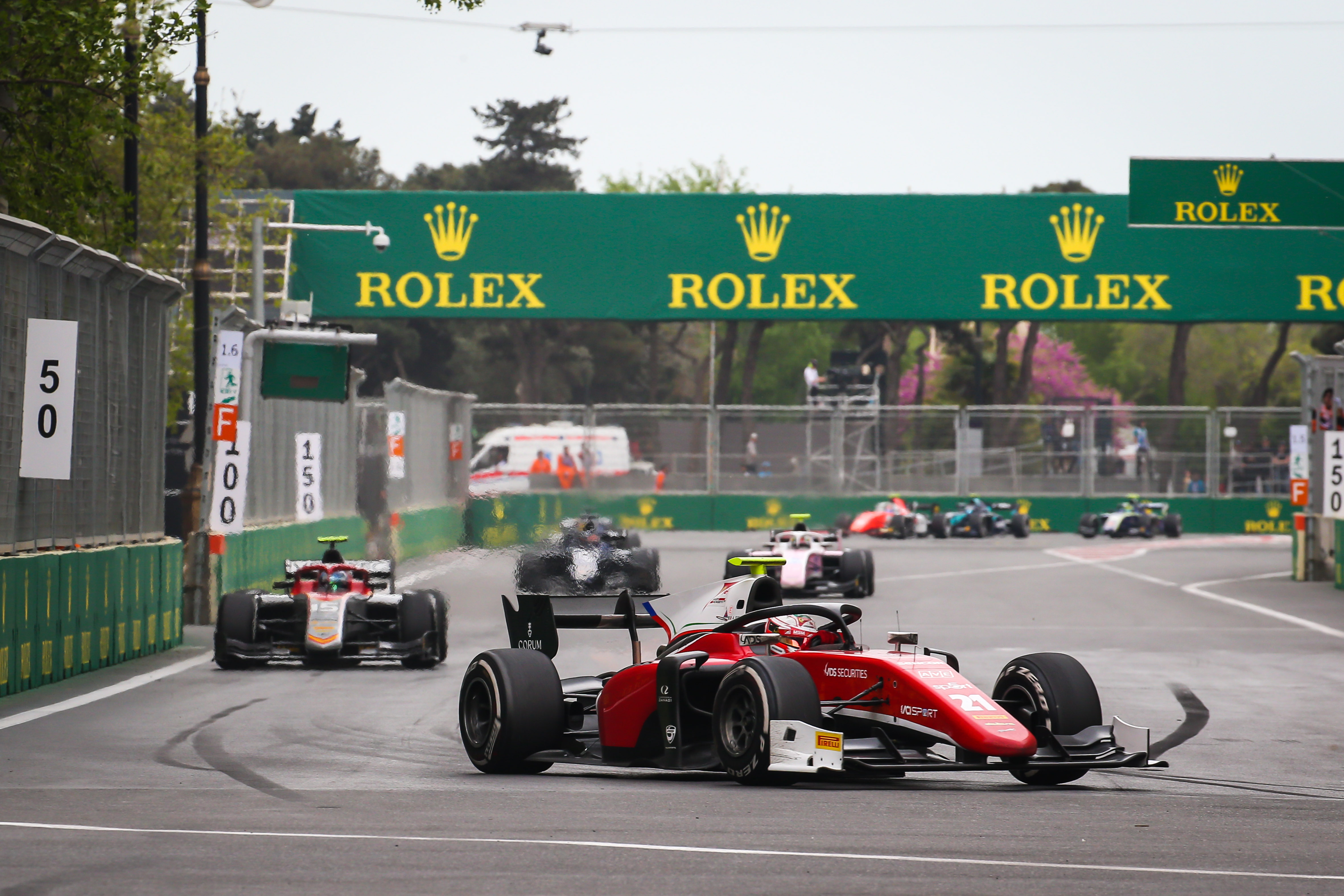 "I think we were unlucky because could have won the race today, but on the other side, a podium is still fantastic. All the guys did a great job and our strategy was perfect."
---
Antonio Fuoco
Antonio Fuoco scored Charouz Racing System's first podium in the FIA Formula 2 Championship at the Baku City Circuit in Azerbaijan today as he finished P3 in an action-packed Feature Race.
The Italian started the 29-lap race from P12 on the grid and impressively powered his way up to P6 at the end of the first lap.
His progress continued after the mandatory pit stop to switch to medium compound tyres and on lap 11 the Ferrari Academy driver moved up to P4 as he confidently used his DRS to pass Roy Nissany on the main straight.
With 10 laps to go, a Safety Car period closed the field and set up a grandstand finale. Antonio, who had expertly managed the temperature of his tyres during the caution period, cooly took advantage at the restart as the three cars ahead of him speared straight on at Turn One on cold rubber.
Antonio was now the new race leader and he promptly set about pulling away from the chasing pack as he set the fastest lap of the race with a 1m 57.409s tour.
Unfortunately, the 21-year-old's advantage was reduced in the closing stages as Artem Markelov's engine expired and filled the track with smoke. As one of the first cars to arrive on the scene, Antonio's vision was obscured and that allowed pole-sitter Alexander Albon and Jack Aitken to close and, ultimately, pass Antonio as the race entered its final phase.
But third place – 0.9sec shy of second – in only Charouz Racing System's second F2 race weekend was just reward for a solid on-track performance and some very hard work behind the scenes.
The result gave Corum Watches-sponsored Antonio 17 championship points and means he will start from P6 on tomorrow's reversed Sprint Race grid.
Unfortunately, The Feature Race was less positive for team-mate Louis Delétraz as he suffered his first retirement of the new season.
Fighting to safely negotiate his way through Turn One on the opening lap, the Swiss driver's car received contact on the inside from a rival and that pitched him into unavoidable contact with another car on the outside. His race was cruelly over before it had really got started.
Team owner, Antonin Charouz said: "To finish on the podium in only our second F2 race weekend is a great feeling and shows that we're here to push hard and aim for the championship. I'm delighted for Antonio and all the engineers. It's a shame that Louis' race ended so early because we thought he could really score something good as well. I'm sure he'll reply positively tomorrow."
Team principal, Bob Vavrik, said: "I had a feeling inside that we could perform well today and a Feature Race podium is great reward for all the hard work that's been done in such a short space of time. Antonio's pace and race management was strong from the first lap. It's sad that Louis' race was ended so early because he started just behind Antonio in P13 and would have been in podium contention as well."
Antonio Fuoco said: "I saw the potential of the car was very good after the pit stop so I tried to push. After the final Safety Car I was comfortable in the lead. Unfortunately, I couldn't see anything with all Markelov's smoke on the track and lost some time. I think we were unlucky because could have won the race today, but on the other side, a podium is still fantastic. All the guys did a great job and our strategy was perfect."
Louis Delétraz said: "First of all, I'm really pleased for the team and Antonio to get a first podium of the season. That's fantastic. For me, it was frustrating for my race to end so early because another driver was too aggressive at Turn One. I had a really good launch at the start but getting pushed into another car meant I couldn't build on that. I am hoping I can enjoy better fortune in the Sprint Race tomorrow."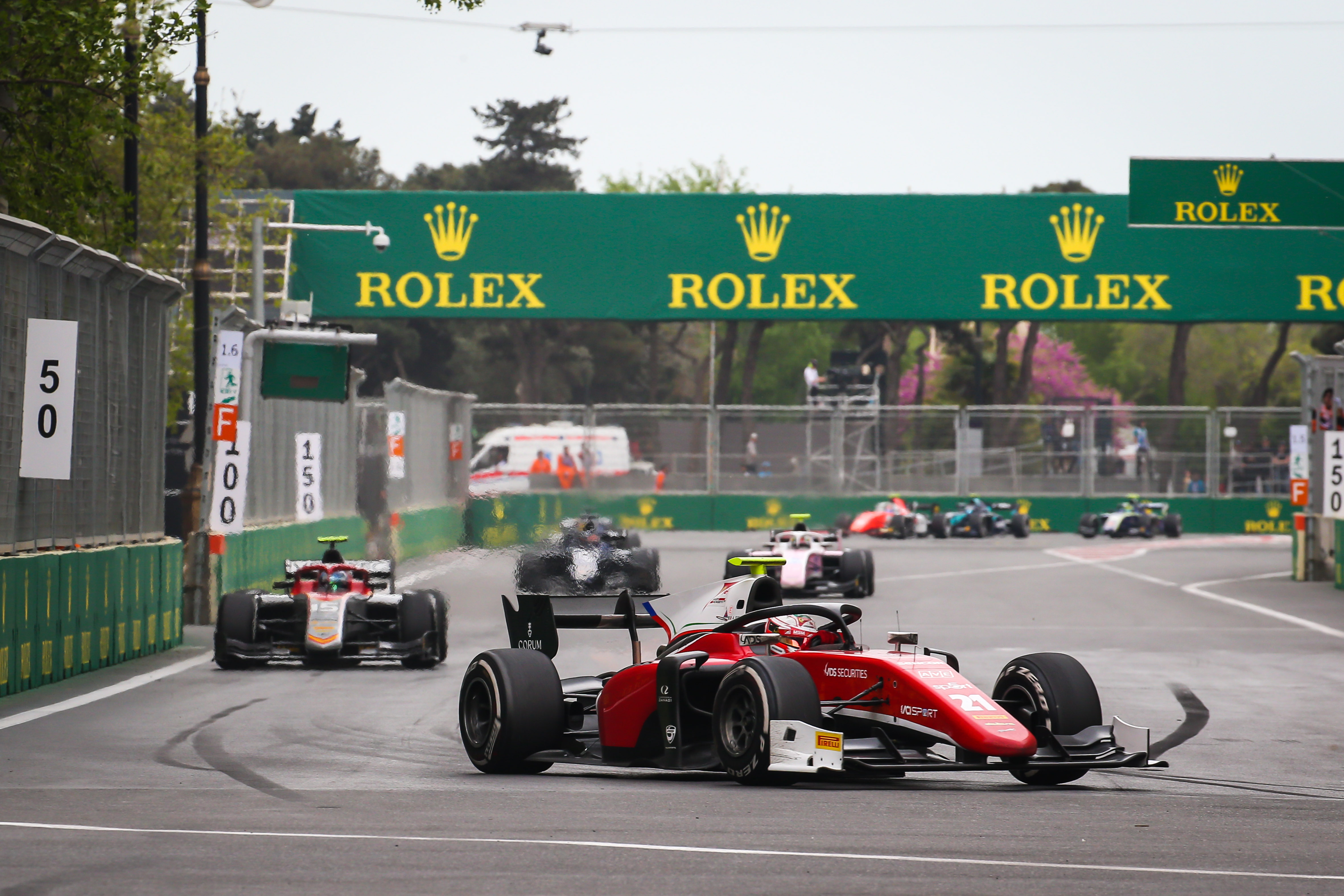 "I think we were unlucky because could have won the race today, but on the other side, a podium is still fantastic. All the guys did a great job and our strategy was perfect."
---
Antonio Fuoco