Charouz Racing System: Sochi Sprint Race review
---
30 September 2018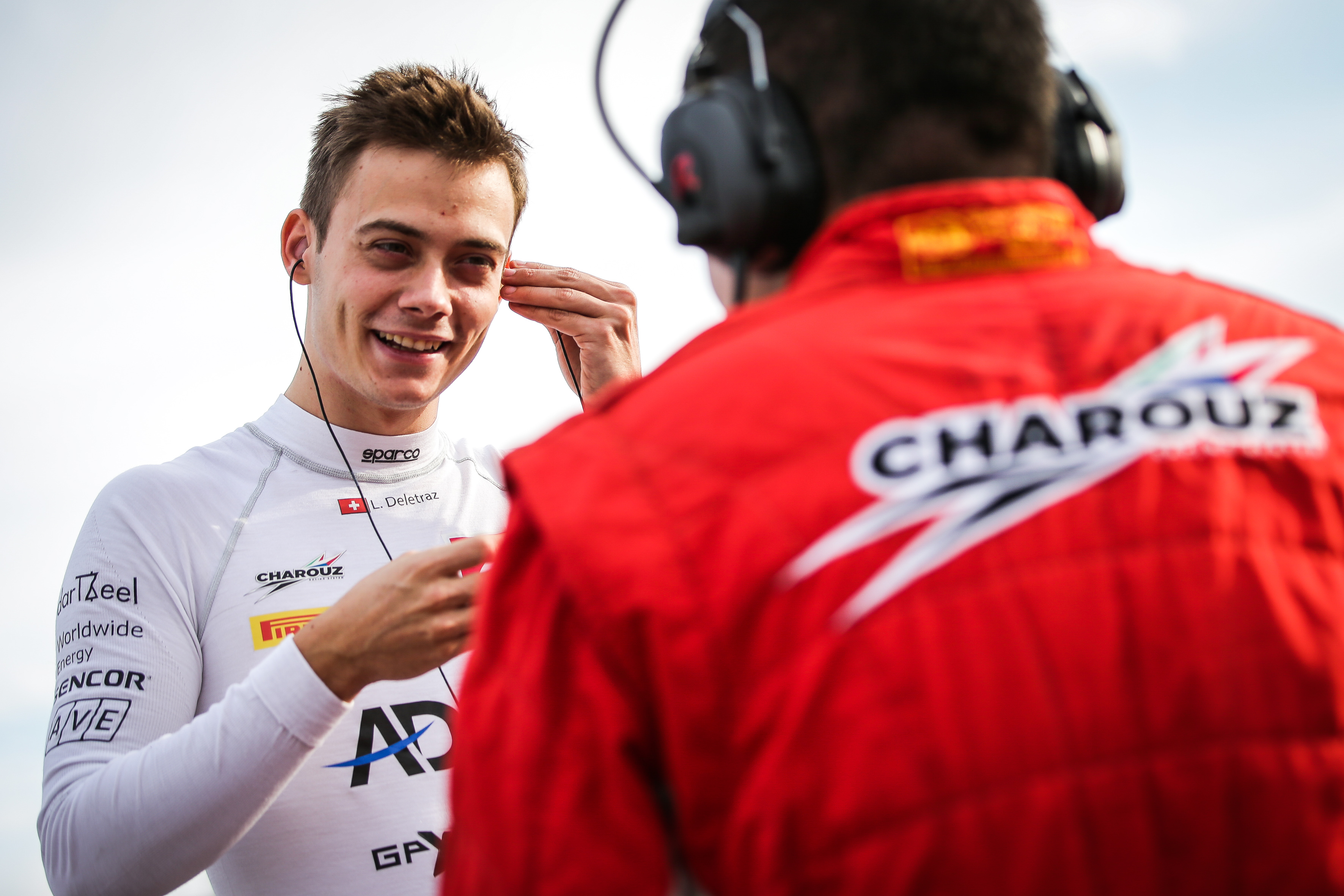 "We decided to stay on slicks but unfortunately it didn't work. We tried but it was the wrong direction."
---
louis Delétraz
Charouz Racing System narrowly missed out on FIA Formula Two Championship Sprint Race points today after making a bold tyre gamble on a wet track at Sochi Autodrom in Russia.
The Czech team's target was to build on Antonio Fuoco's point-scoring finish during Saturday's Feature Race when the 21-lap Sprint battle commenced under threatening grey clouds.
The Italian started from P3 on the grid, while team-mate Louis Delétraz lined up in P12.
A determined start allowed Ferrari Driver Academy pilot Antonio to challenge for the lead on the first lap but with the pack being squeezed at Turn 2, the Italian lost momentum and had to drop back.
Louis meanwhile, made great progress during the opening phase of the race as he moved up to P7 by delivering a succession of slick overtaking manoeuvres.
But at mid-distance, rain started to fall on the track. With many of the cars slipping and sliding on the greasy asphalt, the entire field – apart from Antonio and Louis – dashed into the pits to change from slick to wet tyres.
With some parts of the track wetter than others and with only seven laps remaining, Charouz hoped its decision to remain on slick rubber would prove to be a shrewd gamble and would ultimately yield a tactical advantage.
Occupying the top two places, Antonio and Louis set about using their wet weather driving skills to try and maintain their speed and hold onto a pair of top positions.
But as the laps counted down, it was clear that the wet tyre runners still held a telling grip advantage on the drying track.
Antonio and Louis fought bravely to defend their track positions but it was a difficult task.
Although the 5.84km track dried considerably, it didn't dry as quickly as the team hoped and Antonio had to settle for P9 – a place outside the points – while Louis brought his ADSS-supported car home in P13.
Team owner Antonin Charouz said: "We didn't have much to lose when the rain came so we decided to take a risk by staying on slick tyres. Unfortunately, it was a gamble that didn't quite come off but risk is a big part of motorsport. If you don't race outside of your comfort zone sometimes, you will always be last. We're not in F2 to do that."
Team principal Bob Vavrik said: "Our decision was based on the information that came through on the pit wall weather radar. I don't think it was a crazy decision to take. The track dried considerably towards the end of the race – we could see that from the lap times between our guys and the cars on wets. I think if the track had dried as fast as we'd hoped and we'd had another couple of laps of racing, the result would have been different."
Louis Delétraz said: "The first part of my race was good as I made a solid start and passed some cars. I saved my tyres for a few laps and then attacked again to make up some more places just before the rain arrived. We decided to stay on slicks but unfortunately it didn't work. We tried but it was the wrong direction. It's disappointing because I think we lost points today. Now the focus is on moving forward before Abu Dhabi."
Antonio Fuoco said: "I think today was quite clear. I did an okay start and then I struggled for pace at the beginning of the race. When the conditions became tricky, I gained a little bit but then I think they made a mistake on the pit wall with the strategy. We were lucky to finish in the wet conditions."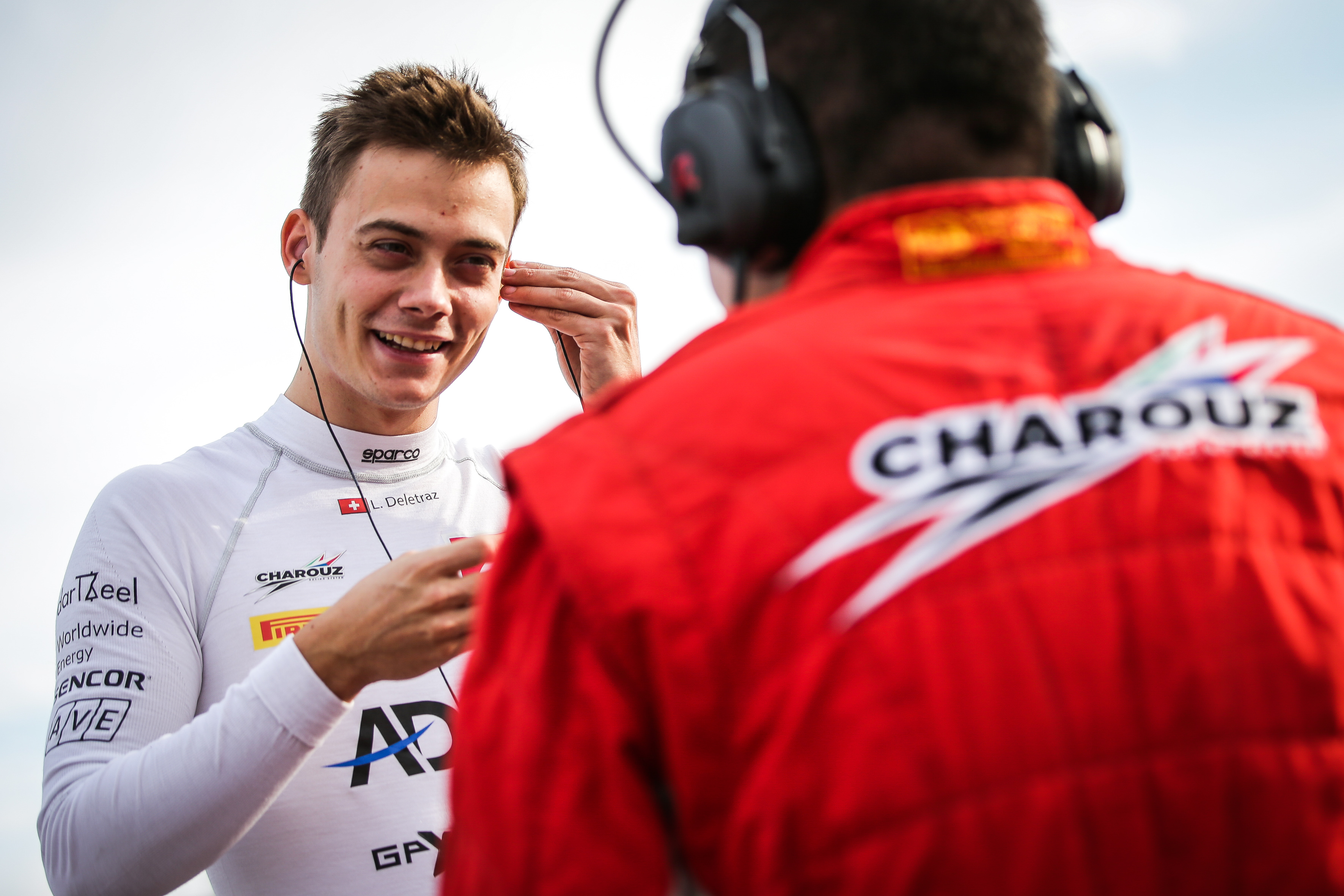 "We decided to stay on slicks but unfortunately it didn't work. We tried but it was the wrong direction."
---
louis Delétraz