Charouz Racing System: Abu Dhabi Feature Race review
---
24 November 2018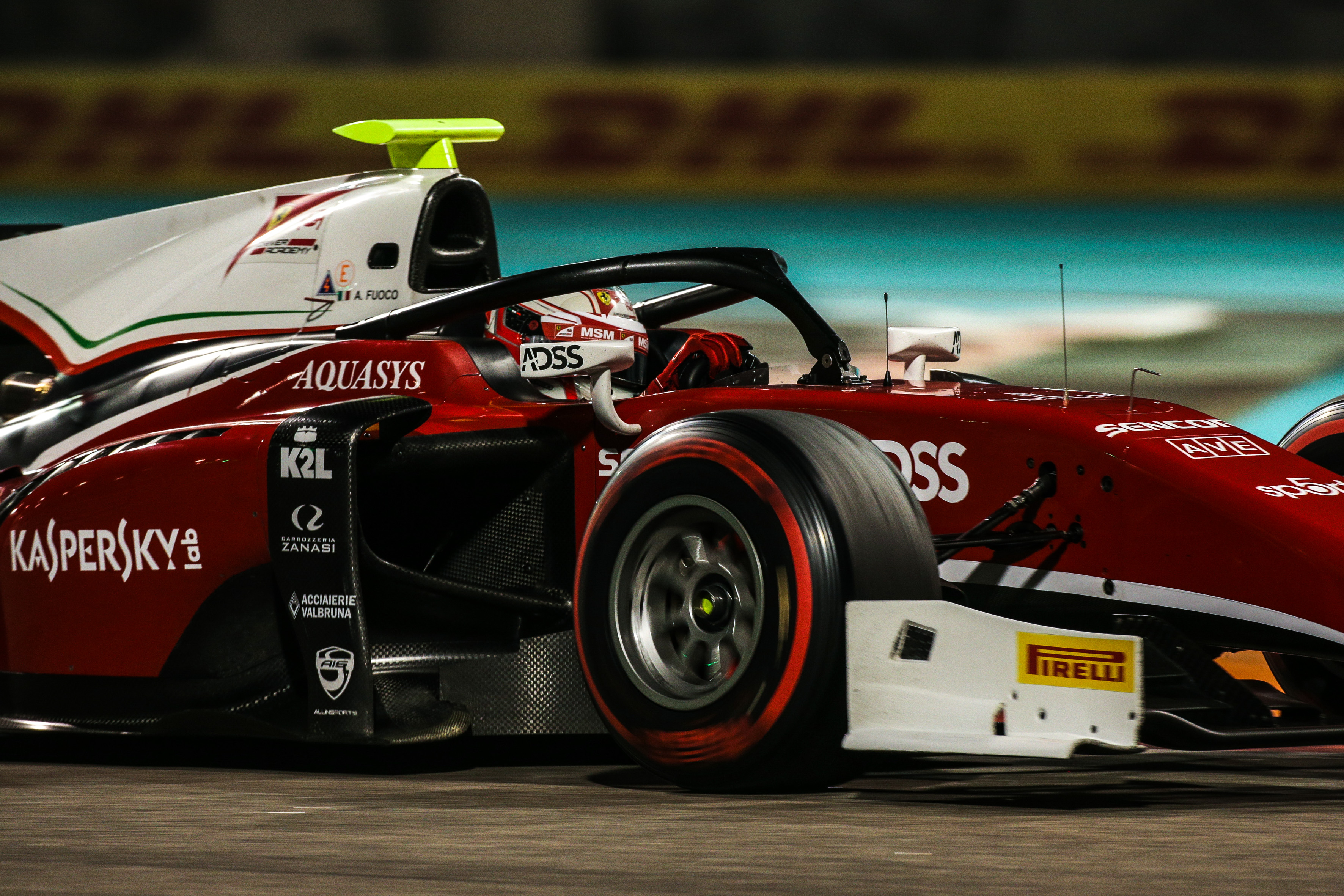 "I had a flat spot on my tyres at mid-race which cost me a bit of time, but generally I felt the performance was good. "
---
Antonio Fuoco
Charouz Racing System completed the penultimate race of its maiden FIA Formula 2 Championship season in style today, securing a pair of point-scoring finishes during the Abu Dhabi Feature Race.
Battling under the floodlights that illuminate the Yas Marina Circuit at night, Louis Delétraz brought his ADSS-supported car home in an impressive P6 to earn eight championship points. Team-mate Antonio Fuoco finished just behind in P7 as he added a further six points to his 2018 tally.
With both men proving their speed during Friday's free practice and qualifying sessions, the Czech squad – chasing P4 in the Teams' Championship – had high hopes for a positive outcome when the 60-minute Feature Race got underway. Louis started from P6 and Antonio lined up P12.
A dramatic start line collision caused some early drama, but the incident failed to distract either of the Charouz drivers as Louis expertly leapt up to P4 and Antonio calmly manoeuvred his car into P8.
The clear up operation required the first six laps of the race to be driven behind the Safety Car, but once the track went green again, both men looked to push up the order.
Starting on Pirelli's super-soft compound, Louis was the first of the Charouz drivers to dash into the pits for the soft rubber that would carry him through until the end of the race.
He initially dropped down to P11 when he rejoined the battle but a determined fight against unexpected understeer during the rest of the race enabled him to climb back to P6 – a position he held until the finish.
Employing the same race strategy, Antonio leapt up to P7 after the safety car restart and ran as high as P4 just before his mandatory pit stop.
The Ferrari Driver Academy pilot fought his way back up to P9 when he rejoined the 5.55km track and, with impressive pace at his disposal, he soon pushed his way past Jack Aitken for P8.
He then set about catching Roberto Merhi for P7 as the race entered its final phase. Antonio's strength told with a lap to go as he swept past.
His reward was P7 and second place on the reverse grid for Sunday's F2 Sprint Race. Louis will start that 22-lap encounter from P3 on the grid.
Team owner, Antonin Charouz, said: "The Feature Race was pretty good for us tonight. We got some of the points we were looking for and I think we again declared that we are super fast in this championship. It was also great to see our guys supporting the drivers by recording the fastest and third-fastest pit stops."
Team principal, Bob Vavrik, said: "Louis and Antonio both did good jobs today and we're pleased to have both cars comfortably in the points. We've now got excellent grid positions for the Sprint Race and we want to do the maximum. We'll be looking for a win and I don't see any reason why that shouldn't be possible."
Louis Delétraz said: "We improved the car from practice to qualifying and it was great to be running P4 so early. Unfortunately, I had some understeer after we put the soft tyres on and that restricted my pace. That's something we need to work on. But today's race brought some good points for me and the team and a strong Sprint Race grid position. I'm happy with that."
Antonio Fuoco said: "I think today's race was quite positive. I had a flat spot on my tyres at mid-race which cost me a bit of time, but generally I felt the performance was good. Now we need to focus on the final race of the season and make the most of our grid positions. I hope we can finish the year in good shape – podiums would be fantastic for the whole team."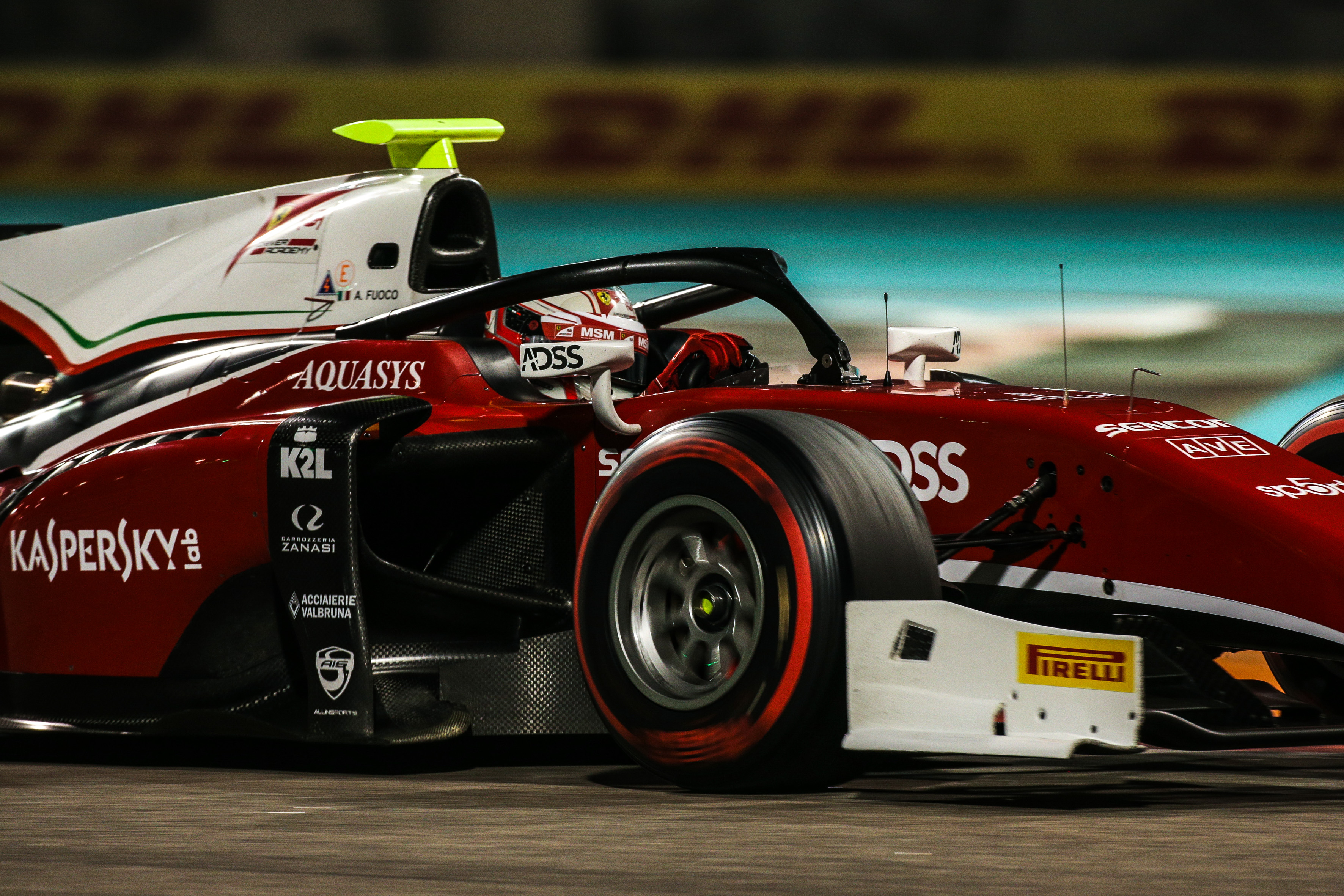 "I had a flat spot on my tyres at mid-race which cost me a bit of time, but generally I felt the performance was good. "
---
Antonio Fuoco